Residential Roofing Contractors Dallas, Houston, Temple, Southlake
Only a few different roofing contractors in Texas can maintain, repair or replace your roof. Our qualified roofing representatives can help you to determine if it is time for repair or roof replacement. Replacing your roof is sometimes a desire, but most often, it's a need. Usually, it's an emergency, and we understand the emergency. Whether you need roof repairs or a full roof replacement, our roofing contractors will make sure your roof is always in the best condition.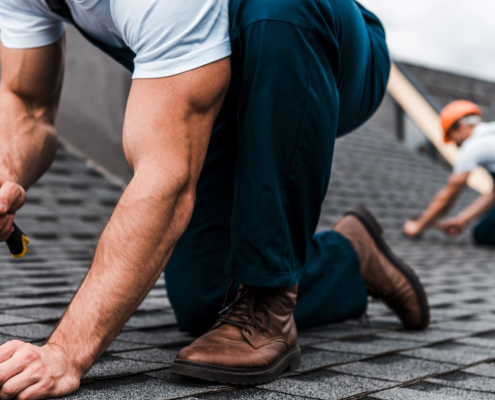 Highly Trained Roofing Professionals Serving Round Rock, Georgetown, Colleyville and throughout Texas.
All the highly trained professionals Rebuild Texas specialize in residential and commercial roofing services. If you are searching for roofing services from a trusted professional, then you can contact our expert roofers.
We are fully insured and always available to take care of all your roofing needs. We offer a wide range of roofing services, from complete roof replacements to preventative roof maintenance, including roof inspections, our experts are always there to assist you.
CertainTeed Certified Roofers Ready to Serve You.
All of our roofers are CertainTeed Certified. Both the supervisors and crew members are manufacturer-trained to provide the best residential and commercial roofing service in the Temple, Dallas, Round Rock, Houston, Southlake, and surrounding areas. Along with providing the roof repair and installation services you need, we also help our clients with the insurance coverage. Our professionals will guide you through the insurance claim process, which helps you in understanding the entire roofing and the insurance claim process.
We know roofing services are a necessary investment. We have roofing contractors throughout North Texas including Georgetown, Hurst, Collevyille, Grapevine, and surrounding areas to ready to serve you and to ensure that you will get what's right for your situation and budget. For a free roofing estimate, just give a call today.