What are the most common types of materials used for a Residential Roof Replacement?
There are many choices available when it comes to the kind of roofing material to choose from and can be difficult to make a decision about what is right for you. A new roof is a significant purchase regardless of the roofing material you choose. If your roof shows any symptoms of damage, you may soon need to pay for expensive leak mitigation. By choosing the correct roof type for you, your home will be safe for many years. Here are the most common types of materials used for Residential Roof Replacement.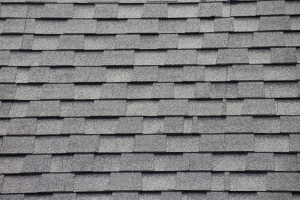 Asphalt Shingles
Probably the most popular roofing materials chosen are asphalt shingles. They are relatively inexpensive and if they are well maintained, have a respectable 20-year life expectancy. They are sturdy and resistant to more severe weather.
Another benefit of asphalt shingles is that due to the accessibility of replacement materials, it is fairly easy to replace or repair individual shingles. Whether you choose 3-tab, architectural, or luxury shingles, you need to be on the lookout for plant and moss development with this type of roofing material.
Wood Shingles
Another common roofing material used is wood shingles, which are popular because of their attractive appearance. The presence of wood shingles may even raise the home's worth.
Wood shingles, however, cost more and need a little more upkeep. They do have a longer lifespan of 30 years, which in certain situations can assist to balance the expense since a roof replacement might not be required as quickly. These too, are susceptible to plant and moss growth so be sure to maintain and prevent this from spreading.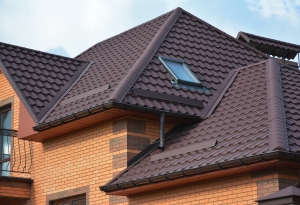 Metal Roofing
A metal roof ranks among the top three materials with a lifespan of 40 to 80 years. Metal roofs in many circumstances may mimic the appearance of other roofing materials, such as wood or cedar shingles. Additionally, they require less care, which can be more appealing to potential homebuyers.
Installing a metal roof takes a unique set of abilities. As with any of the other materials, it must be appropriately positioned. Make sure your roofing contractor has expertise in installing metal roofing before committing to metal roofing and a roofing company.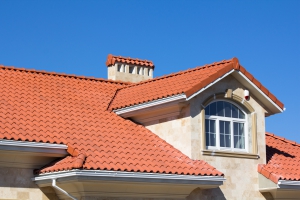 Clay Tiles
Due to their durability, clay tiles have the greatest life expectancy of any roofing material, at over 100 years. Clay does not develop moss or plants, and it does not alter its size in response to temperature variations. This is why clay tiles are more prevalent in warmer and drier areas.
When compared to composite, wood, or metal shingles, clay tiles are considerably heavier. That additional weight may be too much for your current roof to handle. So, clay tiles might not be the best option for your home if it cannot support the weight.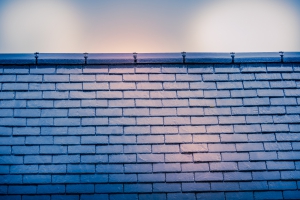 Slate
Similar to clay, slate is a heavier roofing material, so unless you're ready to have more structure added to your roof, you should be cautious in choosing it. Additionally, it costs more than metal, wood, and asphalt shingles. 
That being said, it has the second-highest life expectancy, is fire-resistant, and is incredibly robust. When placed correctly, slate roofs can endure at least 60 years and even up to 100. Slate roofs are attractive since the material is frequently put in various hues or textures to give each property a distinctive appearance.
The climate, budget, and house you live in will determine the best choice of roofing material for you. Consult with certified a roofing company about what works best in your area, and have a look at some of the more recent construction projects nearby for inspiration.
We have offices located in Bedford, Lewisville, Weatherford, Cleveland, Austin, and Georgetown. We are a local, preferred contractor looking to provide our local communities with high-quality roofing repair, and replacement services. We provide both commercial and residential services. If you would like to schedule an inspection with a roofing expert or speak to our customer service team, give us a call or send us a message online.