How To Find The Best Roofing Company Near Me
All homes will eventually need the help of a skilled roofing contractor. Whether it be the need for roof replacement, repair, or maintenance, every homeowner will one day find themselves online searching for the "best roofing company near me" in hopes of finding the most reliable, best-reviewed, highest-ranked contractor in town. The truth is though, that there are several other factors to consider before deciding to let a "company you found on the internet" make major exterior renovations to your home.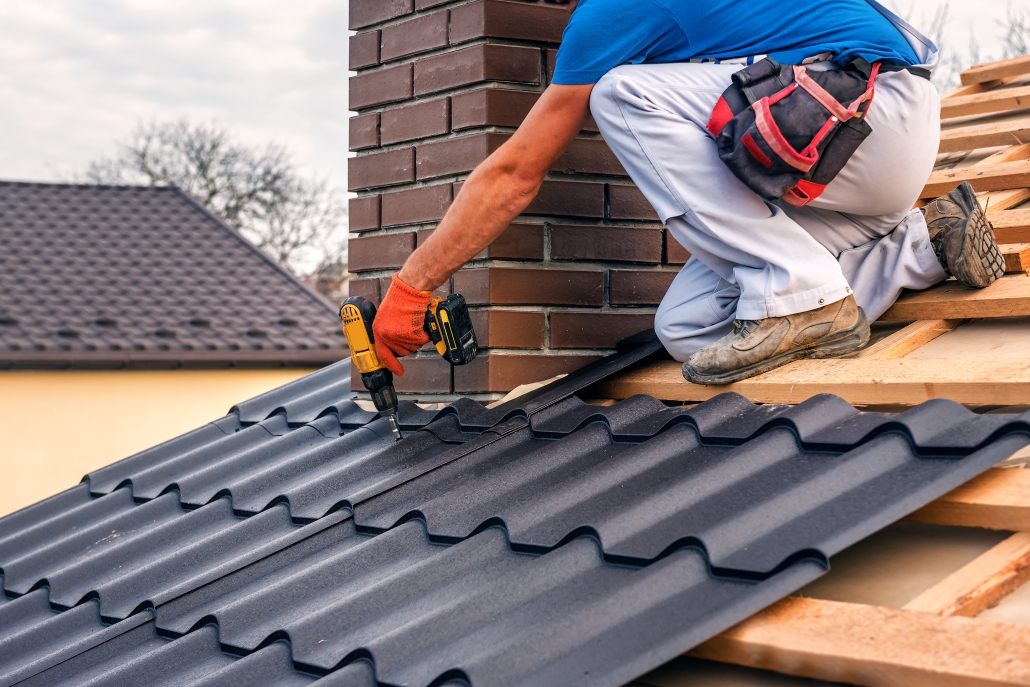 Rankings Aren't Everything: There's More to a top ranking Roofing Company Than Meets the Eye
Just because a roofing company is the first to show up in your online search does not ultimately mean that they are the right or even the best roofing company. There are many other factors to consider such as how long have they been in business? What about their Google & Yelp reviews? Social media reviews, BBB complaints. Do they have previous project examples? Are they insured and/or licensed (depending on the state). Do they offer warranties and flexible financing options? Do they have helpful customer service?
Asking these important questions will help you in choosing a reliable and reputable roofing contractor online that you can partner with long-term and depend on when it comes time to address your home's roofing needs.
Google & Yelp reviews: What to look for in a Roofing Contractor's reviews
You might be familiar with the concept of reading reviews on Amazon, or any other e-commerce site prior to making a purchase, well it is no different when searching for the right roofing contractor to purchase a roof from.
When looking for reviews, It's best to start with the star average. You can usually find companies' star averages and reviews on sites like Google and Yelp although there are many others like Bing, Home Advisor, Angi, Modernize, Houzz, CraftJack, Thumbtack, Porch, and Bark. A star average measures a company's customer service rating on a scale of 1 star to 5 stars. In the roofing industry specifically, a good margin is to stay above 4.5 stars. Anything lower, you might find a larger ratio of dissatisfied customers.
Get comfortable reading reviews. You should invest a little bit of time in reading the reviews of any roofing companies that you might have an interest in. Start with the negative reviews. What issues occurred? Did the company work to respond and try to resolve the issue with the customer? Was the company kind and reasonable in its response? Did they not respond at all? Do take some time to look at reviews that are 3 & 4 stars. Do review 5-star reviews last and consider that these can often consist of reviews written by friends and family. Look for project details and specifics about why they liked working with the roofing company! This might be helpful in trying to identify authentic reviews from ones that are not.
Social Media and Social Media Reviews
Nowadays, most reputable companies that are consumer-facing have a social media presence. Not having a social media presence at all can be a sign of a smaller operation. Meaning that may not have the budget to hire a marketing specialist, or office staff even. This can translate into other areas as well as a lack of staff for proper billing, customer service, project management, etc. That may not always be the case, but choosing a roofing company that makes an effort to be present online to their customers can be a sign that they put effort into all of the essential functions of their business from marketing to yes, the individuals overseeing your project.
BBB status and Complaints
The Better Business Bureau was founded in 1912 and uses an A+ through F letter-grade scale. that represents BBB's degree of confidence that the business is operating in good faith and will resolve customer concerns filed with them. Most reputable roofing companies will be registered with the BBB. They will also have positive reviews. You might also be able to gain insight from reviewing any negative reviews and how the business has worked with the customer to resolve any issues that arose during a project.
Project Examples
When looking for a reputable roofing company online, you may find that many of them are proud to showcase previous projects they have worked on. After all, if the project went so well, wouldn't you think they would have a desire to showcase it to potential customers? Typically these would be posted on their website in the form of a gallery page, throughout their social media channels such as Instagram, YouTube, LinkedIn, Facebook, etc
Insured
Verify licensing and insurance again
(There is no license required in the State of Texas)
The personnel of a top-notch roofing contractor will also be covered by a necessary insurance policy, which will protect them in the event that an accident occurs while your roof is being installed. Working with a contractor who is unable to show evidence of adequate insurance for its staff is never a good idea for a homeowner. In a situation like that, you could find yourself liable in the event of an accident.
Many states require that roofing companies maintain a yearly license for things like gutterwork and roofing. The State of Texas does not require that roofing contractors maintain a license. This is a risky factor particular to our state which means you should be extra diligent when it comes to finding the best roofing contractor in your area.
How long has the roofing company been in operation?
Most likely, you wouldn't bring your vehicle to a mechanic who has only been employed for two weeks. And you probably wouldn't schedule heart surgery with a doctor who had just graduated from medical school. Therefore, why choose a roofing company that doesn't have a long history of doing high-quality work?
Fly-by-night contractors, sadly, have a bad reputation for disappearing to avoid paying damages and then reappearing months later with a new identity. Working with an organization that has years of experience and a good reputation can help you avoid being a victim of this kind of dishonest contractor.
Do they offer warranties and flexible financing options?
When looking for a reputable roofing contractor, the larger ones will have partnerships with reputable manufacturers allowing them to offer warranties and stand behind their work. Likewise, they will have likely established partnerships with reputable lending institutions that allow them to provide flexible financing options to their customers.
Do they have helpful customer service?
In addition to doing online research, the next step that you can take to determine whether a roofing company is the right fit is to pick up the phone and call their office. Do they have a friendly customer service agent who is glad to answer questions and even ask you a couple of their own to ensure that they are the right fit? If they missed your call, did you promptly receive a callback? Do they have a roofing expert readily available for a scheduled inspection and estimate? Working with a roofing company can be a bit of a long-term project and involves many stages. It's important to get a good feeling when you speak to their customer service representatives because you will likely be working with them at several different points during your project's process.
Lots to Consider
Clearly, there are lots of things to consider when looking for the best roofing company online.
In a nutshell, a good roofing company will have many things going for them including positive reviews in several key places online like Google, Yelp, BBB, and Social Media. They will have lots of eye-catching project photos that are clean and professional looking. They will stand behind their work with warranties and offer solutions to make paying-off projects simple and easy for their customers.
Any company that is proud to offer these advantages will make it readily apparent online. They won't hide or give excuses as to why they don't showcase their work, or take pride in their reviews and statuses online. Obviously completing work on your roof is a big deal and none of us would want just any random roofing contractor completing the project. The time that you invest in searching for the right roofing company online will pay off in helping you find the highest quality roofing contractor in your area and reduce your risk of running into any issues during the completion of your project.
We have offices located in Bedford, Lewisville, Weatherford, Cleveland, Austin, and Georgetown. We are a local, preferred contractor looking to provide our local communities with high-quality roofing repair, and replacement services. We provide both commercial and residential services. If you would like to schedule an inspection with a roofing expert or speak to our customer service team, give us a call or send us a message online.