Trusted Roofing Contractors in Frisco, Texas

Free Frisco, TX Roofing Inspections
&

Estimates
Your Frisco, TX Roofer Of Choice
Rebuild Texas can handle all your roofing needs in Frisco, TX.
When you need a roofing contractors in Frisco, Texas for your home or commercial property, you want the best roofing company at the best prices. And while Google is typically the go to for home repair needs, the number of choices can feel overwhelming. As your trusted residential and commercial roofing company, you can rest assure that Rebuild TX can take care of all your roofing needs. As expert and licensed roofing professionals, we can inspect, diagnose, and get it done right the first time.
Why choose Rebuild Texas for your roofing needs in Frisco?
When it comes to choosing a roofing company in Frisco, TX, we know you have options. This is why we set the bar high for our team and service. Whether you need a roof repair or replacement in or near Frisco, the service team at Rebuild Texas can take of your needs with timely service, quality materials, and a job well done. Some other ways we stand out from other roofing companies in Frisco include:
A full-service roofing company for big and small projects.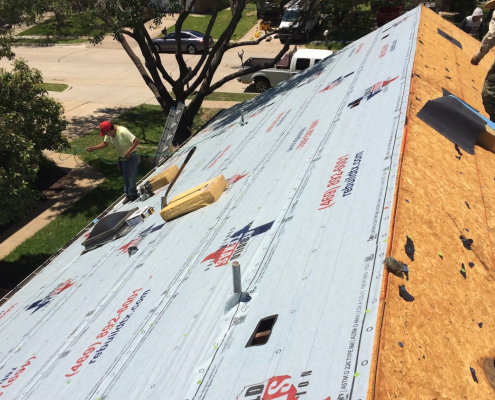 Rebuild Texas can keep your roof in tiptop shape with annual inspections, maintenance, repair, and replacement. From hail damage to leak detection, the Rebuild Texas team can solve any issue at its source and protect the structural integrity of your home or commercial property.
A roofing company committed to excellence.
In the roofing industry, reputation is everything and can make or break your roofing project. Rebuild Texas has earned a reputation for excellence, and it shows in every job we do. Recognized and credentialed as a CertainTeed Shingle Master, we meet and exceed professional expectations.
Free, no-commitment roof estimates for Frisco, Texas property owners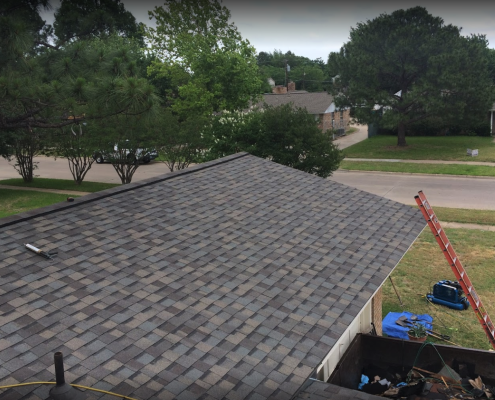 Aside from choosing the best roofing company in Frisco for the job, price is a common question. With Rebuild Texas, you can get a free inspection and estimate for your roofing project. As industry experts, we know how to fix your roof issue efficiently, and we never suggest unneeded services.
Get in Touch for a Free Estimate
Request a free estimate online or give us a call at 888-314-5091 during normal business hours. We look forward to help you with all your roofing needs.
We offer roofing service in your area. Find our office location nearest you!

Frisco, Texas Resources: